Flagship CSR Policy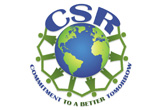 We are committed towards improving the quality of lives of people in the communities in which we operate. We wish to be a organization which is respected by people for its commitment towards social causes. We aim to achieve this by keeping in mind our corporate philosophy, which means living and working together for common good.
Flagship Biotech International through this Policy and its initiatives under CSR aims at:
Creating and driving positive impact and outcomes in social development through the Education aid & Medical Aid.
Working to increase high expertise and advances in healthcare capacity building to serve society and the community it operates in and through their help improve the health and quality of life.
Sustainable investment towards fulfilling its obligations as a member of society and enhancing its relationships with all its stakeholders and communities including its employees.
Fulfilling its social responsibilities alongside its normal business activities.
Flagship Foundation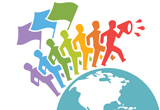 Flagship Foundation develops innovative solutions to resolve issues that are critical road blocks towards unlocking India's economic potential. Our core values of knowledge, action and care guide us to imbibe sustainability in the developmental work we carry out. The CSR strategy of the organization is incorporated into & is an intrinsic part of our business strategy.
Each social project that is chosen to be funded and nurtured by Flagship Foundation lies within 2 of the broad themes – Education Aid (Gyaan Jyoti) & Medical Aid (Swasthya sparsh).
Gyaan Jyoti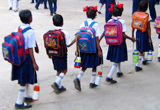 "Good quality education is a foundation for dynamic and equitable societies." – Desmond Tutu.
Education is the backbone of every society in this world. But what matters the most is the quality education- a dream for many. In India, out of the 229 million students enrolled for class I – XII, only few receive quality education with good teachers and teaching aids. According to UNICEF specialist, 40-50 per cent of the children from 15-18 years age group are dropping out of schools. These drop-outs become child-laborers denying themselves access to quality education and professional skills.
So Flagship Foundation started Gyaan Jyoti in the year 2015. As part of our business development and social responsibilities we give educational assistance to the needy students, sponsored skill development programs for poor rural and urban youth and supports various educational activities of several charitable/social organizations.
Flagship Foundation commitment to provide better quality of Education to needy & unprivileged comprises of following activities:
Encourage and inspire the college education of several poor, needy and better students so that they can excel in their career ambitions and become valuable assets to their own families and society in general.
Support recognized NGOs, educational trust and institutions engaged in skill development of youth in rural and urban areas so that these young men and women can have useful productive employment for their own happiness and for the good of society in general.
Support NGOs and institutions engaged in poor girl-child and women welfare so that they become valuable social assets and get empowered to make worthy contributions for economic and social progress.
The Flagship foundation provide financial support to different educational programmes where these programmes demonstrate a role in developing the community. Eg: of education services that the Flagship Foundation contribute to include those activities associated with computer literacy and Internet familiarity as well as the awareness of it.
Swasthya Sparsh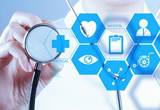 Health Sector clearly stands out as a leader, when discussing the issues in India. Part of the reason will be its close relation to its multiple stakeholders of society, government, and other private sectors. Another part of the reason may be that its way of making profits has a bigger relationship to people's lives by affecting their health problems rather than other business entities.
There are numerous diseases i.e. HIV/AIDS, Cancer, and TB etc and other serious diseases in India which needs close attention. So to be a responsible corporate citizen Flagship started Swasthya Sparsh.
Here are few activities that we undertake to help the society under this umbrella.
Being a conscientious corporate citizen, we provide support to society through various initiative programs. Beneath this umbrella, diverse activities such as Blood donation camps, eye check-up camps in villages / office, setting up of drinking water huts etc are organized.
Support recognized NGOs, medical trust and institutions for creating health care awareness program & camps.